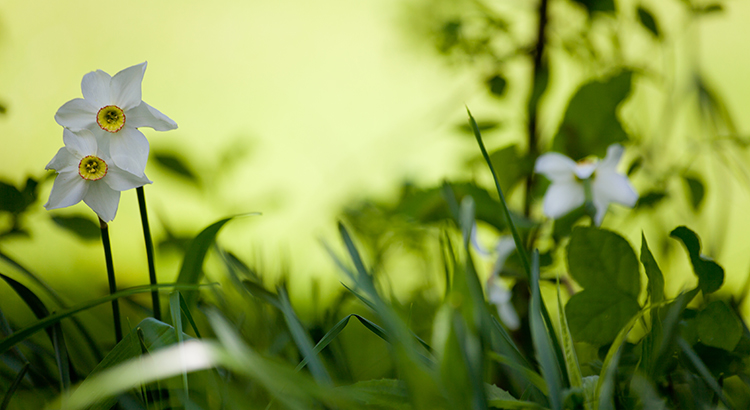 Spring is here, so flowers are starting to bloom, and many potential homebuyers are anxiously waiting for the COVID Crisis to calm down. If you're thinking of buying this season, here's how mortgage interest rates are working in your favor.
Freddie Mac explains:
"If you're in the market to buy a home, today's average mortgage rates are something to celebrate compared to almost any year since 1971…

Mortgage rates change frequently. Over the last 45 years, they have ranged from a high of 18.63% (1981) to a low of 3.31% (2012). While it's not likely that the average 30-year fixed mortgage rate will return to its record low, the current average rate of 3.45% is pretty close — all to your advantage."
To put this in perspective, the following chart from the same article shows how average mortgage rates by decade have impacted the approximate monthly payment of a $200,000 home over time: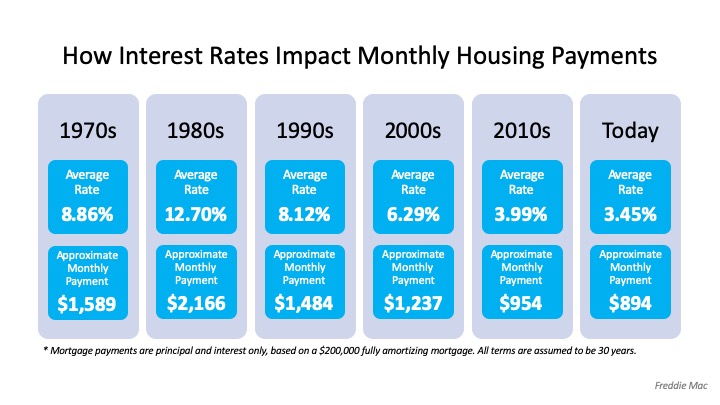 Clearly, when rates are low – like they are today – qualified buyers can benefit significantly over time.
Keep in mind, if interest rates go up, this can push many potential homebuyers out of the market. The National Association of Home Builders (NAHB) notes:
"Prospective home buyers are also adversely affected when interest rates rise. NAHB's priced-out estimates show that, depending on the starting rate, a quarter-point increase in the rate of 3.75% on a 30-year fixed rate mortgage can price over 1.3 million U.S. households out of the market for the median-priced new home."
Bottom Line
You certainly don't want to be priced out of the market this year, and waiting may mean a significant change in your potential mortgage payment should rates start to rise. If your financial situation allows, now may be a great time to lock in at a low mortgage rate to benefit greatly over the lifetime of your loan.
Our team has the resources to help without any pressure sales or gimmicks. We work with the best in the business so you will get a great rate with low closing costs. Reach out and we will be happy to help.
We also would love to help you find out how much equity you have in your home. We will set you up on a neighborhood market update so you know what your neighbors home is selling for plus we will send you a complimentary Personal Equity Assessment Report (PEAR) so you know how much potential equity you have in your home.
To get started visit: https://www.homecraftteam.com/cma/property-valuation/